Studio Update: A peak behind the scenes of the Valentines Day Collection
A peak behind the making of the Valentines Day Collection of Paintings... Coming Sunday Feb, 4th!
When I started working on this collection of paintings I knew I wanted to use it as an opportunity to stretch myself as an artist. I also knew that these were the first paintings I would creating and that they would set the tone for 2018. It may seem funny to think that these would be important, but I can look back and see how each painting influences the next. Maybe it's me slowly maturing as an artist that finally has me becoming more self aware to see these changes and looking within each moment with anticipation of how each brushstroke and color choice will shape the work I do in the future. But with the past in mind I decided to take time at the beginning of the year to reflect on some of my past work, so I went waaay back...
... like 8+ years ago and there are characteristics in them that kept jumping out to me. When I observed them I could see a freedom in my movement, I was fearless and didn't question the next move quite as much as I have recently and I wanted to take some of that looseness and apply it to these new paintings.
(The pictures BELOW are some of my past paintings from 2007 - 2009)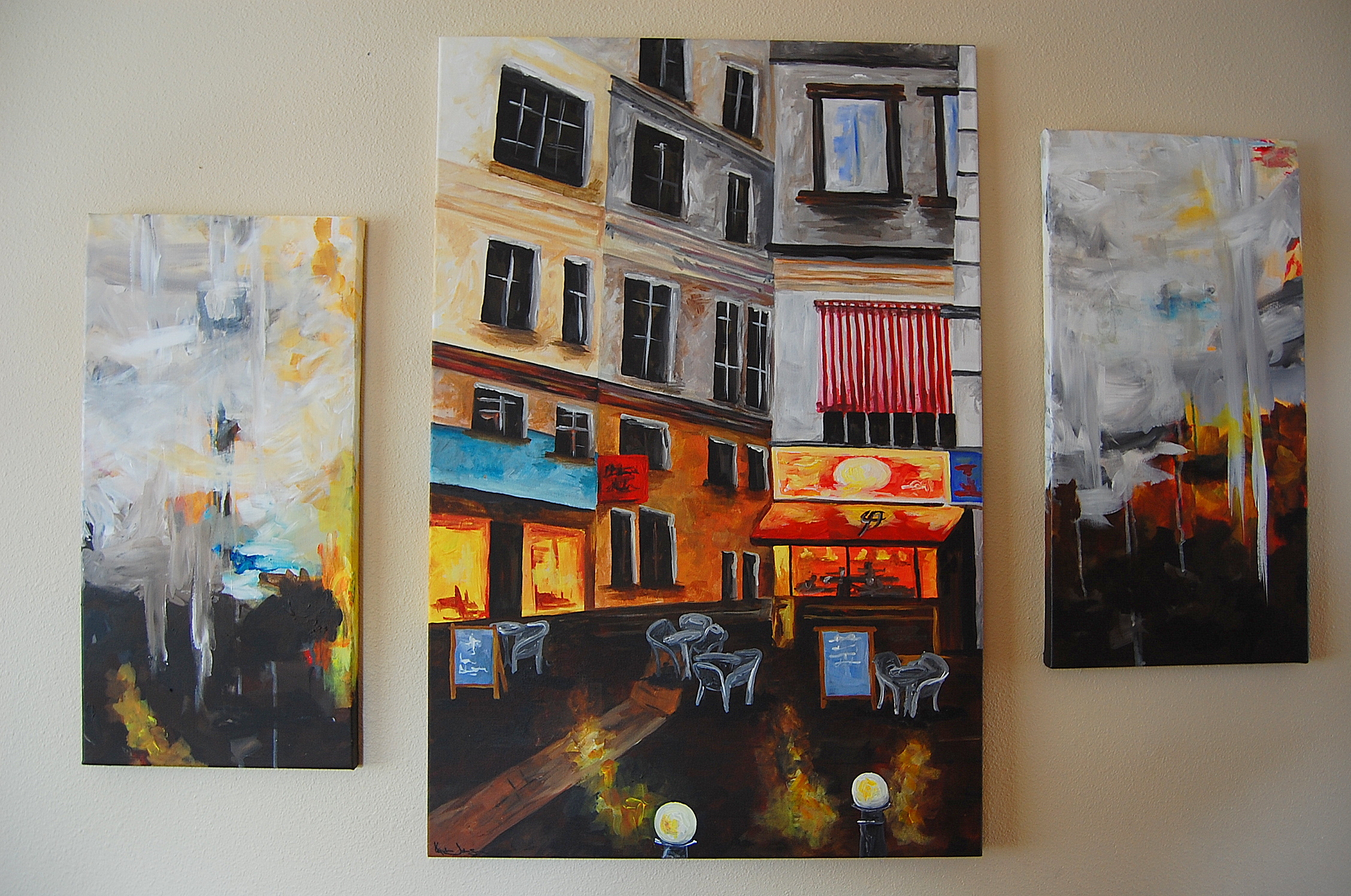 So as I applied the first bits of paint to these beautifully blank canvases I tried to slow time down. Take it layer by layer and really reflect on my relationships past and present. As the collection of paintings grew, so did excitement and understanding behind these paintings...

This collection is special because Love is rich, it's layered, it pushes us to become better versions of ourselves. These paintings are my interpretation of the journey of love. Marriage, friendship or family, love shapes us into who we are and who we will become. A rich depth of colors to mirror the stories of love written on each of our hearts!

I cant wait to share these new paintings with you !
VALENTINES DAY COLLECTION
COMING Sunday, February 4th at 3:00pm (PST)
10-18 Abstract Paintings ranging from 4x4 - 9x12 inches (some will come in wooden floater frames!)